Turner's David Levy Bullish on the NBA Heading Into All-Star Weekend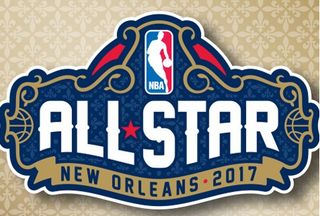 TNT heads into its coverage of the NBA All-Star weekend festivities in New Orleans looking to build some ratings momentum heading into the NBA playoffs push. TNT's  NBA live game coverage -- which includes exclusive Thursday night doubleheader games and a new package of Monday night NBA telecasts -- is averaging 1.7 million viewers thus far this season, on par with last year's performance.
I caught up with Turner president David Levy prior to his departure to New Orleans to discuss the state of the league going into the All-Star break, as well as the prospects for a strong TNT ratings performance during the second-half of the NBA season.  
MCN: How has the NBA on TNT performed thus far heading into the All-Star Game?
David Levy: The numbers have been pretty good – I believe we're flat year to year but we added more games on Monday nights. I like the storylines developing with Golden State and Oklahoma City, and I like the fact that Boston and the Clippers are playing a little better; San Antonio is always there, and let's not forget about LeBron (James) and Cleveland. So I think the NBA is going to be in a really good position, and I think the playoffs are going to be really exiting this year.
MCN: What are your expectations for the All-Star game thig year?
DL: First of all its back in the US [last year's game in Toronto] -- from a ratings perspective last year wasn't one of our best rated games. I think it's going to be a ratings success having it in New Orleans, but I also think there's interest in the NBA right now. Carmelo Anthony just got in – he's the commissioner's pick but some have asked does he deserve to be in? I love to see [former teammates] Russell Westbrook and Kevin Durant have to practice with each other on the same team, so I think there are a number of underlying stories that people will look at.
MCN: If the elite teams in the league start to pull away from the pack, do you think that will hurt ratings for TNT's NBA game telecasts in the second half of the season?
DL: No. I know a lot of people like to say parity is great, but it's really about brands and strong teams. If we get some exciting [regular-season] games and then some game 7's in the playoffs, the ratings will be there.
The smarter way to stay on top of the multichannel video marketplace. Sign up below.
Thank you for signing up to Multichannel News. You will receive a verification email shortly.
There was a problem. Please refresh the page and try again.