To Drive Viewing, Remember Diversity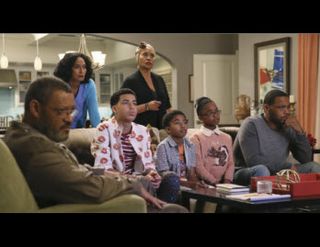 With the breadth and depth of media options available to consumers, it's not surprising that U.S. households are increasing their overall daily media consumption. Multicultural viewers — and African-American viewers in particular — are at the forefront of that consumption, according to Nielsen's most recent Total Audience Report.
Between first-quarter 2015 and Q1 of this year, TV households increased their total daily media consumption (via smartphones, Internet on PCs, terrestrial radio and live TV) by one hour, to 10 hours and 39 minutes. As a group, African-Americans were the most voracious media consumers, increasing their total consumption of such media by one hour and 13 minutes during the period to more than 13 hours a day, according to Nielsen.
Much has been made of the consistent drop in live TV viewing hours over the past few years, and while overall live viewing hours dropped by three minutes across all viewers year-to-year, African-American viewing actually increased by one minute on a year-to-year basis, according to the report. Live TV viewing also represents more than half of all daily media consumption by African-Americans, according to Nielsen.
Why is this relevant? It would behoove content creators and distributors looking to create the next big TV hit to consider creating more programming targeting the audience that's most likely to seek out content on various distribution platforms. A good portion of those viewers and users would most likely be young and multicultural consumers who like to see their images and stories reflected on the screens they're spending a lot of time with.
As the Horowitz Associates State of Cable and Digital Media Multicultural 2016 report confirmed, 64% of African- American viewers, 57% of Hispanic viewers and 50% of Asian-American viewers said content that keeps diverse audiences connected to their respective cultures drives their overall viewing decisions.
Weekly digest of streaming and OTT industry news
Thank you for signing up to Multichannel News. You will receive a verification email shortly.
There was a problem. Please refresh the page and try again.