Doing 'Time' and Tackling Justice System Lapses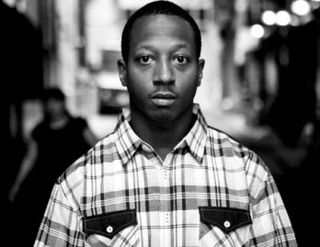 Controversies surrounding race and the U.S. criminal justice system have spurred a national debate in homes and communities around the country over the past few years. Two new series debuting in the next few weeks will tackle some of those controversies head on.
Following critical acclaim for Netflix's Ava DuVernay-produced documentary 13th, which focuses on race and mass incarceration in the country, Spike TV will take an unscripted look at the tragic life of Kalief Browder in a six-part documentary series premiering Wednesday, March 1.
Executive-produced by hip-hop entrepreneur Jay-Z, Time: The Kalief Browder Story follows the experiences of Browder (pictured), who in 2010, at 16, was arrested for stealing a backpack. He was never convicted of the alleged crime but nonetheless spent three years in Rikers Island prison in New York — a good portion of that time in solitary confinement. His case has stirred up calls for a reform of the city's criminal justice system.
Whatever your opinion on whether the scales of justice are balanced for all, Spike TV president Kevin Kay said in an interview that the tragic circumstances surrounding Browder should be of interest.
"This is a hot topic in our society today, and I think people are thinking about this more than they were a couple of years ago," he said. "I think the timing is right. It's a story that needs to be told and Spike is in a unique position to tell it."
Three weeks later (March 22) Fox will premiere a 10-episode scripted drama series, Shots Fired, examining the criminal-justice system in the aftermath of two racially charged shootings in a rural North Carolina town.
The series, starring Sanaa Lathan, Richard Dreyfuss, Helen Hunt and Stephan James, is "probably the most current show you'll ever see," according to Dreyfuss, who spoke at the Television Critics Association Winter Tour in January. Shots Fired touches upon the schisms between racial groups and local law enforcement that have made headlines and spurred protests around the country over the past few years — a fact the show's creators weren't afraid to explore.
"Going into it, we knew the story we wanted to tell; we knew what we wanted to deal with," Shots Fired co-creator Gina Prince-Bythewood said at TCA. "It's very easy for people to watch the news and see a piece about a shooting, and if you don't identify with who's on the screen, you turn it off. So we felt the best way to address this issue for us — and to get people who don't normally go through this issue to understand — was to give them a way in and give them a way to understand."
The smarter way to stay on top of the multichannel video marketplace. Sign up below.
Thank you for signing up to Multichannel News. You will receive a verification email shortly.
There was a problem. Please refresh the page and try again.