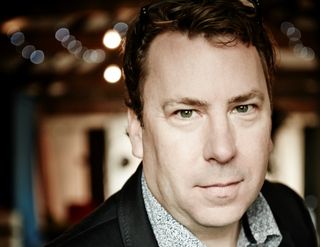 Discovery Communications' push into digital may seem like it's stepping into a strange new world, but for the programmer's long-time chief technology officer John Honeycutt, it is the culmination of years of work behind the scenes.
"A couple of years ago, David [Zaslav] said to me 'It's Go Time, we've got to transition the business and change our working mindset to be a multiplatform company,'" Honeycutt said in an interview last week. "As a technology person, as an operational person, I wanted to hug him."
Related:Discovering TV's New Terrain [subscription required]
The task at hand isn't easy. Honeycutt said Discovery basically had to reimagine its entire supply chain, converting production companies and suppliers from delivering content directly to the programmer to delivering it into the cloud. He added that of those 600 production companies Discovery deals with, about 60% are already delivering content directly to Amazon, with a goal to increase that to 80% by the first quarter of next year.
"What that means is that the asset is available to anyone who wants to touch it," Honeycutt said.
The CTO added that just having the content asset available isn't enough. There are a number of things that have to happen behind the scenes, including automating quality assurance processes and languaging functions. Luckily, Discovery invested in a cloud microservices company earlier this year – SDVI – along with Fox and Turner, to help automate and speed workflows within the cloud.
"If I get an asset and I know it's going to air in 180 countries in the following languages, I can set up those requirements," Honeycutt said. "I can automate all the things that need to happen behind that –transcoding into different formats, digital exploitation on the [Discovery] Go platform, creation of language tracks. It moves us from a fractured environment."
Discovery has been a little late to the digital game, in the past limiting its online presence to short clips aimed at driving viewership to its linear channels. And though others may have gotten a head start, Honeycutt said Discovery's ownership of most of the content it airs has been an advantage in that Discovery laid the foundation to digital distribution early on.
"We've always had the requirement of organizing the content and the information behind the content because of the ownership model," he said.
And it's not just content – aside from Discovery's 5,000-to-7,000 hours of programming, all of Discovery's customer information is being placed in the cloud.
He estimated that 80% of Discovery's core IT infrastructure – including mail and other Microsoft Office functions – would be in the cloud by the end of next year. By mid-2017, 100% of its content will be cloud based, with the exception of live sports programming.
"We see nothing standing in our way from getting media assets," he said. "We are beginning the process of transitioning linear TV channel playout as we speak."
He added that at Discovery's Silver Spring, Md. labs, four of its channels, two in test phase, are playing back from the cloud.
"Meaning that somebody hits play on a device and it's an asset sitting inside of Amazon that comes back," Honeycutt said. "We are all-in on a cloud transition as a company."
The smarter way to stay on top of the multichannel video marketplace. Sign up below.