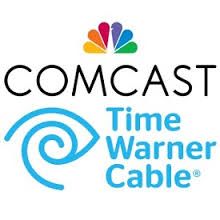 Comcast's proposed new structure for the company post-TWC merger doesn't really pose many surprises given the size and scope of the deals that will make up the new Comcast.
Given the overlap of some TWC territories, the systems the company will pick up from sales and swaps with Charter --as well as the divesture of about 2.5 million customers to GreatLand Connections, a new publicly traded company that will be 33% owned by the Stamford, Conn.-headquartered MSO -- it was inevitable that some jobs and regions would have to change within the province of an expanded Comcast.
From the top, though, Comcast's core regions – Northeast, Central and West – will remain intact and will continue to be headed by Kevin Casey, Bill Connors and Steve White, three long-time Comcast executives with exemplary track records.
The changes, at least on the surface, appear to be in the systems included in the sub-divisions of the core markets and with some of the people that head them.
For example, in the Northeast region, Comcast is taking its Freedom Region, encompassing Philadelphia and southern New Jersey, and combining it with its Keystone East region (including northeastern and central Pennsylvania) to create a new Freedom Region, headed by Keystone Region chief Jim Samaha. Former Freedom Region SVP LeAnn Talbot is moving to head up the renamed New England Region (formerly Greater Boston) that pending the merger passing federal muster, will come to include former Charter and TWC systems in eastern Massachusetts, New Hampshire and Maine.
The New York City region will include the Freedom division's northern New Jersey systems and TWC's New York City and northern New Jersey properties, headed by Comcast's current Greater Boston SVP Steve Hackley.
Keystone West, which included western Pennsylvania, and parts of Ohio, Maryland and West Va., will combine with former TWC systems in Buffalo and Rochester, N.Y. to form the new Allegheny Region that will be led by TWC group vice president and chief learning officer Christine Whitaker. Former western New England RSVP Mary McLaughlin will head up the new Hudson Valley Region, which will include her current charges as well as ex-Charter and TWC systems in Albany, Binghamton, Burlington-Plattsburgh and Syracuse, New York and Connecticut.
In the Central Region, Florida and Chicago will remain intact, but Comcast will lose its Heartland systems in Michigan, Indiana and Kentucky to sales and swaps with Charter. Current Heartland head Tim Collins will oversee a newly expanded Carolinas Region, which will include systems in North and South Carolina, as well as former Comcast systems in Savannah, Ga. and western Virginia.
The Big South region inherits Little Rock, Ark., from Heartland, Charter systems in Atlanta and Macon, Ga.; as well as TWC and Charter markets in Tennessee, including Nashville, Jackson, Memphis and Knoxville. The region will continue to be led by Doug Guthrie.
In the West Region, the Mountain and Mile High divisions will merge to form a new Mile High region, encompassing Utah, Tucson, Ariz. and Denver, as well as new additions Independence, Mo., from the former Twin Cities Region, and TWC systems in Kansas City, Mo.; Kansas City, Kans.; Omaha and Lincoln, Neb.; and El Paso-Las Cruces, Texas. Mile High will continue to be headed by Rich Jennings.
Former Mountain region SVP Kyle McSlarrow will head up the newly formed Texas region, a combination of Comcast systems in Utah and in Tucson, Az. and TWC and Comcast properties in the Lone Star State.
Also in the west, the Oregon/SW Washington Region will pick up Charter systems in Eugene, Ore., and will continue to be led by Rodrigo Lopez, while the Washington region adds TWC and Charter systems in Spokane, Seattle and Yakima, Wash., and is led by Len Rozek.
The California Region will add TWC and Charter systems in Los Angeles, Palm Springs, San Diego and Santa Barbara, as well as Yuma, Arizona, and will continue to be led by Hank Fore. Southern California, including LA, will mark its own Sub-Region and be led by Ralph Martinez, Comcast's current Houston regional SVP for Houston.
Comcast also will create a new Hawaii region, for TWC's Oceanic systems in that state, led by Oceanic president Gregg Fujimoto.
The smarter way to stay on top of the multichannel video marketplace. Sign up below.